Healthcare Industry Manatí
Puerto Rico
The situation:
High costs of web content filtering services and unstable firewall platform which translated into many hours of maintenance and technical support.
The solution:
Intelligent Technology implemented Unified Threat Management (UTM) Fotigate from Fortinet. It consolidated handling of firewall, intrusion prevention system (IPS), VPN, traffic shaping, antivirus, antispyware, antispam, web content filtering, and application control in one piece of hardware.
The result:
Lowered yearly software, handling and renovation costs by 60%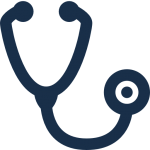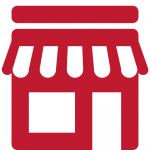 Retail Industry
Miami Florida
The Situation:
Eight severs located on the company's headquarters were running out of storage space. The client was going to acquire two additional servers but realized they lacked enough physical space to place them.
The Solution:
Intelligent Technologies offered server virtualization and implemented Hyper-V 2008, reducing the use of servers to only three. Normally applications need a dedicated server, but the virtualization solution allows to run several applications simultaneously in one server.
The Result:
Data Center physical space was freed by 70%, licencing and handling costs were dramatically reduced and electric power costs were lowered by 15%.
Financial software, news, and data company San Juan, Puerto Rico and Kingston, Jamaica
The Situation:
Client needed to service 240 stations in two geographical locations in the Caribbean. It required to open an IT office and a storage warehouse in each location.
The Solution:
Intelligent Technologies offered its outsourcing services and partner with the company to acquire and install equipment , provide technical support service to all of their clients in the Caribbean and store its equipment and inventory.
The Result:
The company kept from investing on establishing and maintaining a full operation on these two markets.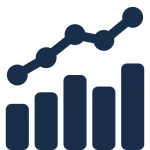 Food Processing/Distribution Company
Bayamón Puerto Rico
The Situation:
Client needed to consolidate communications infrastructure between headquarters and branch offices worldwide. They also had concerns about potential Internet misuse and network safety.
The Solution:
Intelligent Technologies assessed and designed the simplification of the communication systems for the attainment of redundancy and a more stable, efficient exchange amongst offices. It also implemented Fortigate to establish a firewall, intrusion prevention systems (IPS), VPN, traffic shaping, antivirus, antispyware, antispam, web content filtering, and applications controls.
The Result:
More efficient, reliable communications and less technical support needed on issues related to viruses, spyware and other technical safety situations.